Cooking on your Blackstone Griddle is so much fun especially with these great Blackstone Griddle Recipes! Everyone loves their Blackstone Breakfast with their favorite scrambled or fried eggs, sizzling bacon, sausage, pancakes and more. The large flat griddle is perfect for preparing everything at once and cleanup is a breeze. No pots and pans and messy kitchen!
Expand your griddle recipes to include some of our fabulous finds. These Blackstone Griddle Recipes are created especially for cooking on the Blackstone, but can easily be prepared on any griddle. Get ready for some amazing cookouts and fun times with these delicious recipes!
This post may contain affiliate links. See my affiliation policy.
"Need a quick and easy sandwich that everyone will love? This Blackstone Philly Cheesesteak is one of the best griddle recipes! Full of flavor from tender steak, onions, and cheese and cooked in under 10 minutes."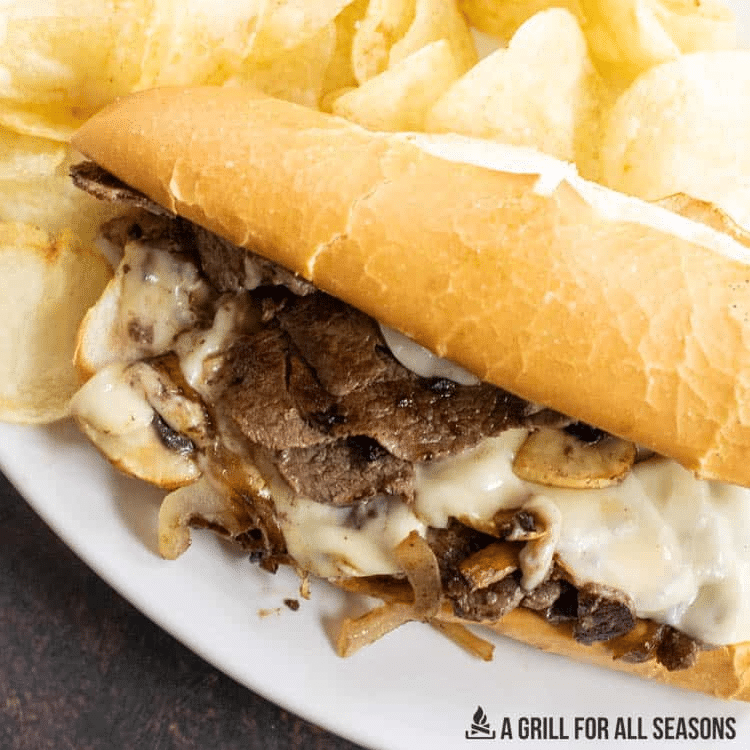 Learn how to make Blackstone pizza with flatbread and your favorite pizza toppings. Great for adults and kids!
Can you cook cinnamon rolls on a griddle? Yes! This Blackstone recipe shows you how to make cinnamon rolls on a Blackstone. Perfect for breakfast or dessert made on the griddle!
"Homemade hibachi-style fried rice cooked on a Blackstone griddle. This is a recipe the whole family will love! Perfectly fried rice loaded with veggies, scrambled eggs, and chicken then smothered in a homemade yum yum sauce. Make the best takeout-style rice right in your own backyard."
"These Blackstone Flamin' Hot Cheesesteaks have tender shaved steak, peppers, onions, and smothered in Jalapeno Cheddar cheese sauce and then topped with Cheetos Flamin' Hot Cheetos…YES!"
"Blackstone fried rice is an easy and delicious recipe for your Blackstone griddle, flat top or hibachi! Ready in less than 30 minutes, this chicken fried rice on Blackstone is an affordable favorite but you can also substitute, shrimp, steak or more veggies for the perfect meal at your next barbeque cookout!"
"Griddle hash browns with eggs, onion, and green bell pepper are easy to prepare and so flavorful to complement breakfast or brunch. Make these hash browns on your Blackstone or griddle, then cook the eggs on top."
"You will love the combination of flavors and textures in this delicious burger!"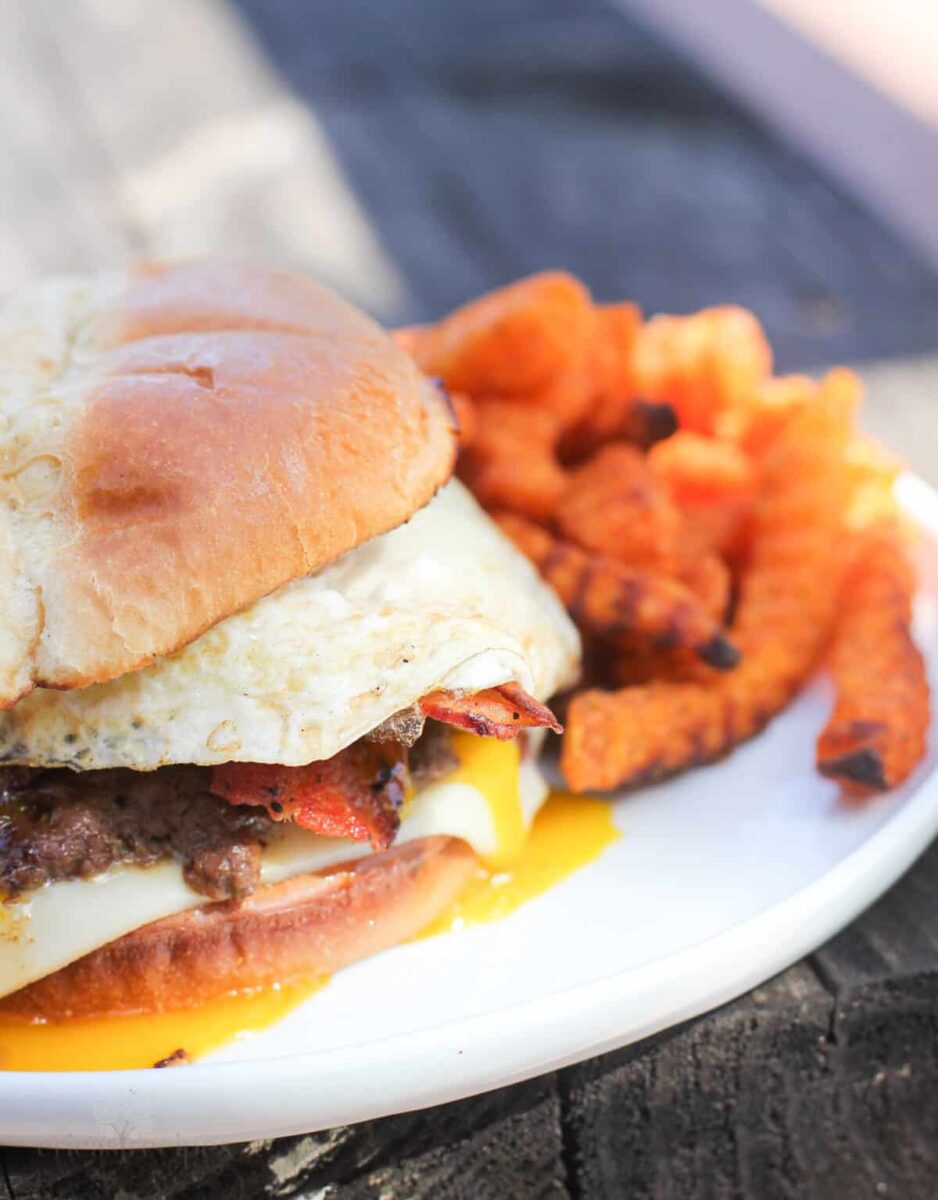 "Blackstone Egg Roll in a Bowl with coleslaw has a homemade Szechwan sauce for incredible flavor and a bit of heat. Cook this easy dinner on the Blackstone griddle or stovetop. Egg roll in a bowl is ready in 20 minutes and busting with delicious salty-sweet Asian flavor."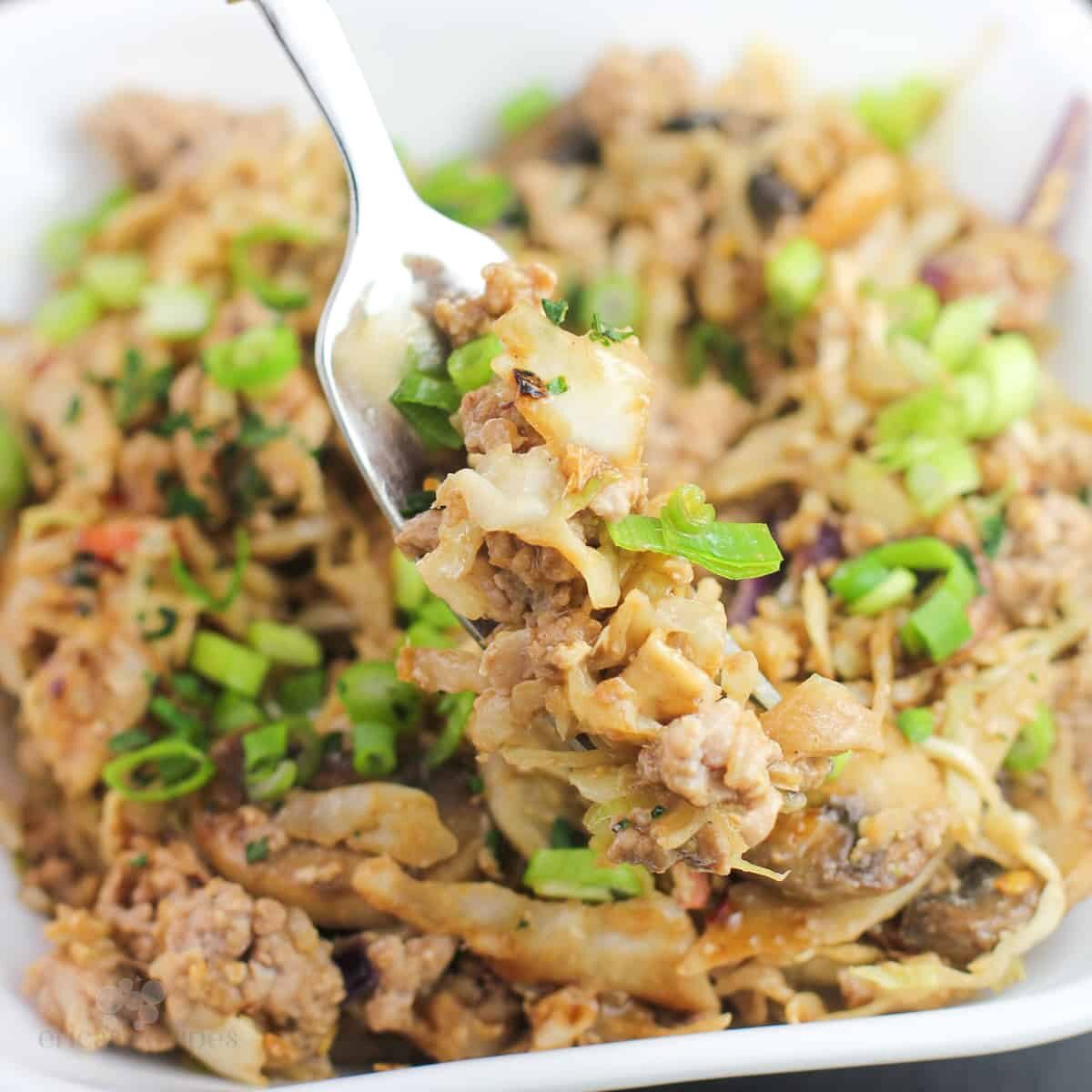 "Easy to make, enjoy this incredibly delicious and unique French toast for breakfast or brunch, or make a batch and freeze for later."
"Making potstickers on a Blackstone Griddle is fun and easy! And these crowd-pleasing dumplings are delicious! Get a perfect crunch on the outside with a soft and pillowy inside with this tried-and-true method!"
"Blackstone Chicken Fried Rice is the best way to make a quick meal or side dish. Simple ingredients make this a must-make on your Blackstone griddle."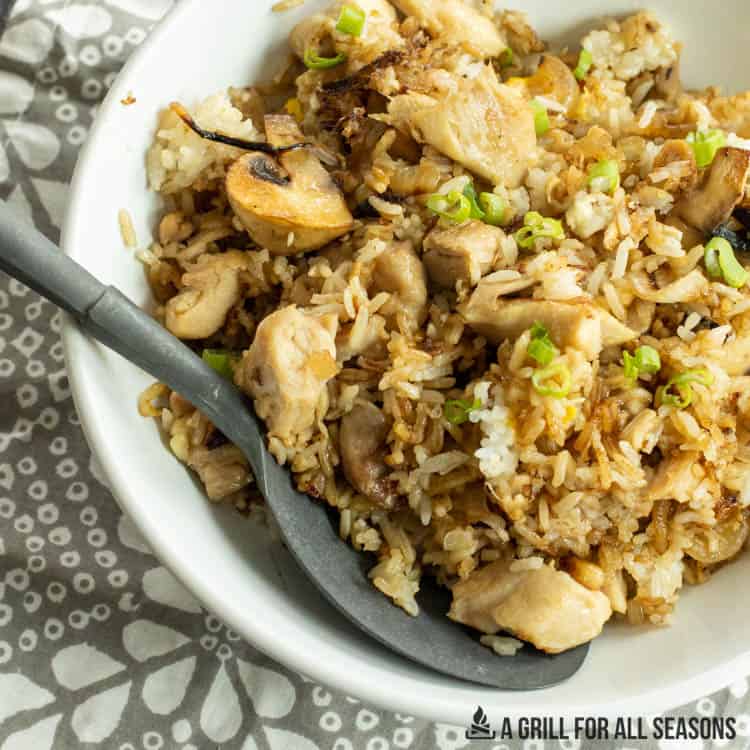 This fun pizza twist on traditional s'mores is a tasty dessert to try on your Blackstone grill!
"Welsh cakes are a smaller, but similar version of Scottish girdle scones. This Welsh cake recipe is made on a griddle."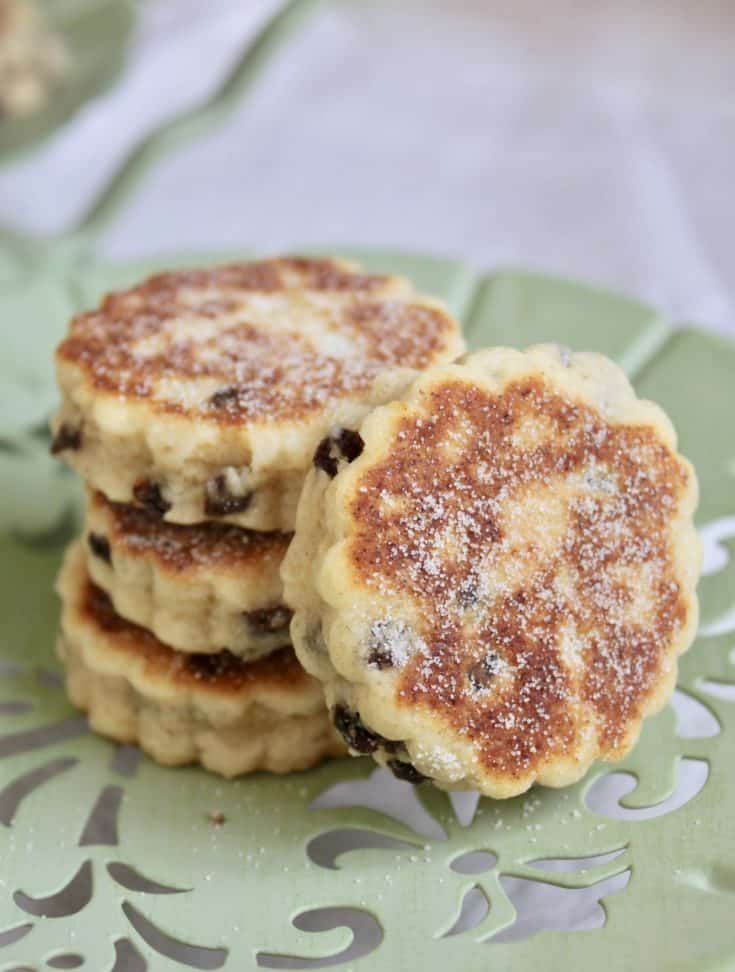 This juicy burger recipe is perfect for cooking on your Blackstone griddle or in a skillet if you prefer.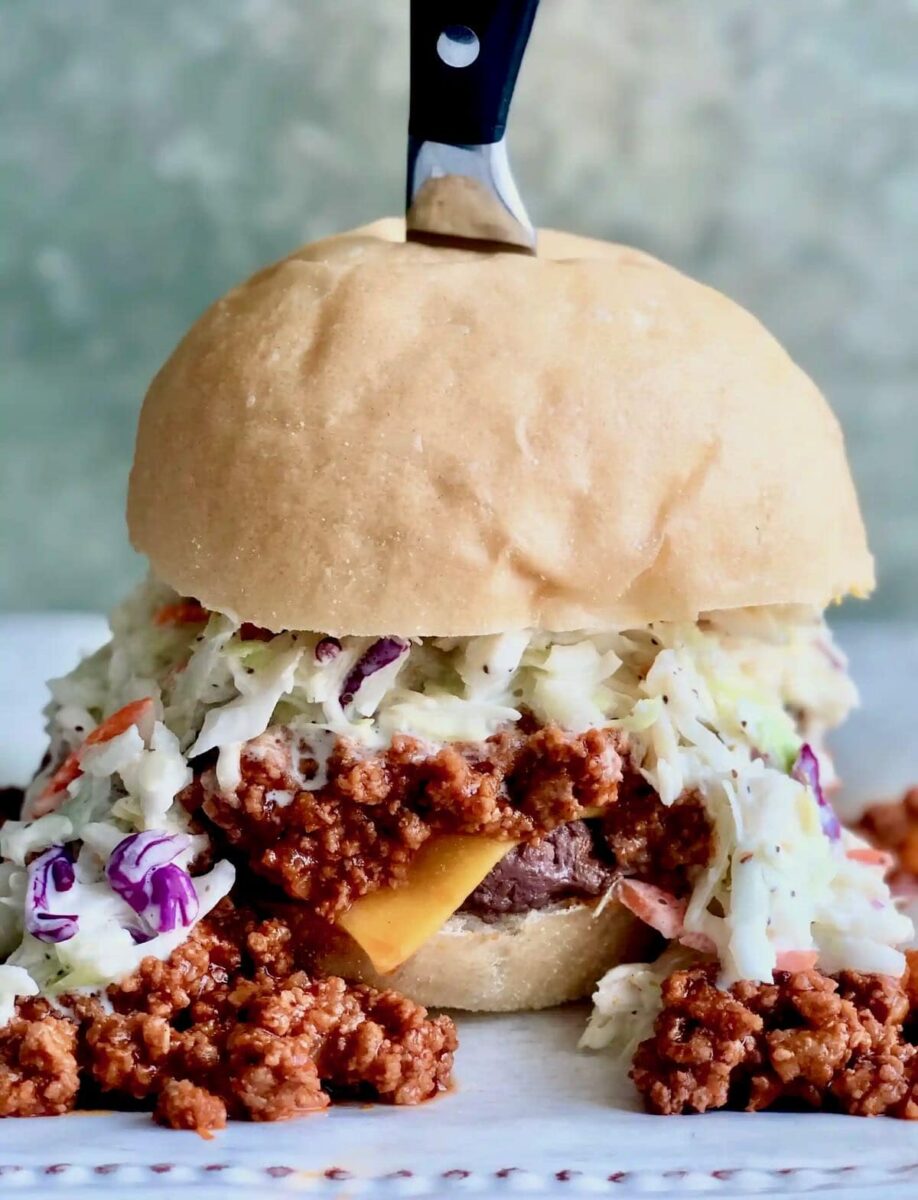 "It is so easy to do Scrambled Eggs on the Blackstone. The best is you can make a bunch and each to order, from meat lovers to veggie."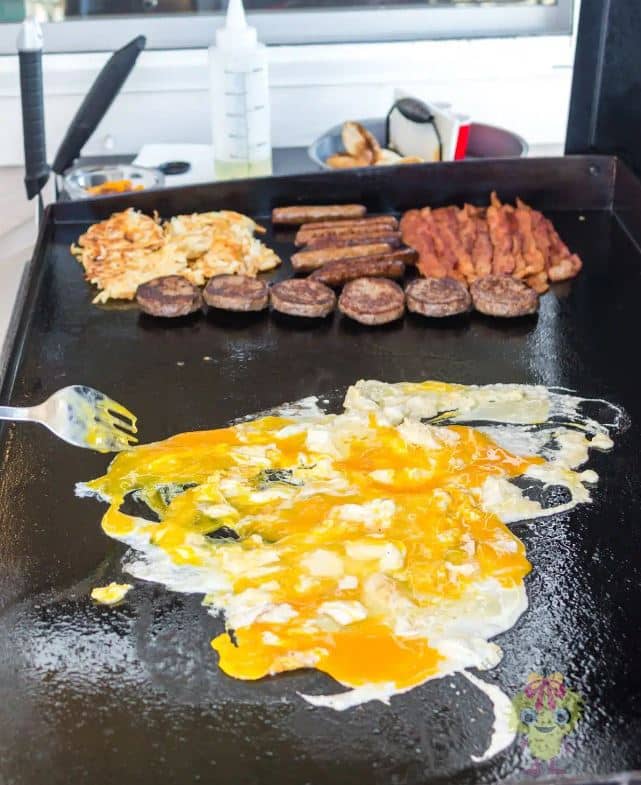 "Flank Steak grilled on the Blackstone is a great way for a fun and savory meal done all outdoors. Our marinade is easy to make and brings out the natural flavor of the steak."
"French Toast Pancakes are the best of both worlds: pancakes and French toast in every bite."
"Blackstone Sweet & Tangy Pineapple Chicken is a perfect quick and easy weeknight meal that is full of so much flavor as it combines chicken thighs, red onion, baby corn, peppers, pineapple, and a sweet and tangy sauce that is sure to please the entire family!"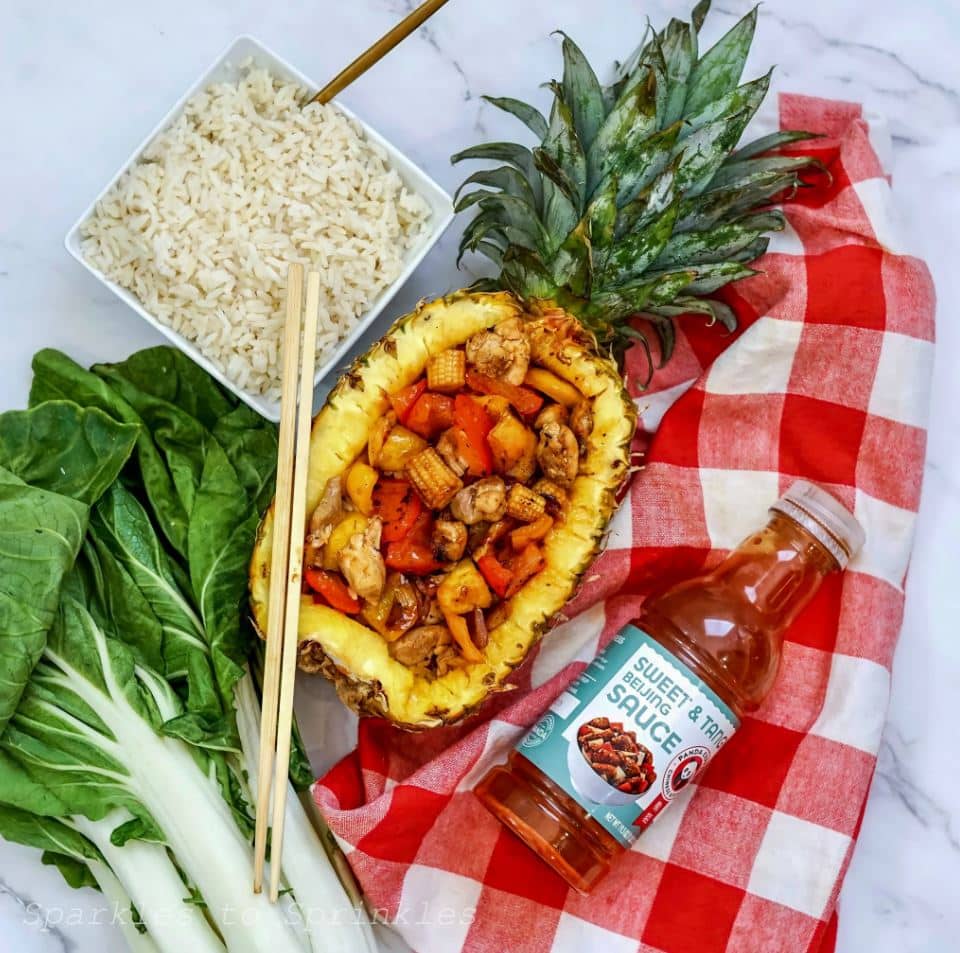 "Blackstone Grilled Kielbasa, Tortellini, & Spinach Casserole is full of flavor and so easy to make as it combines Kielbasa, tortellini, and delicious vegetables into a one of a kind pasta dish that you prepare 100 percent outside on the grill."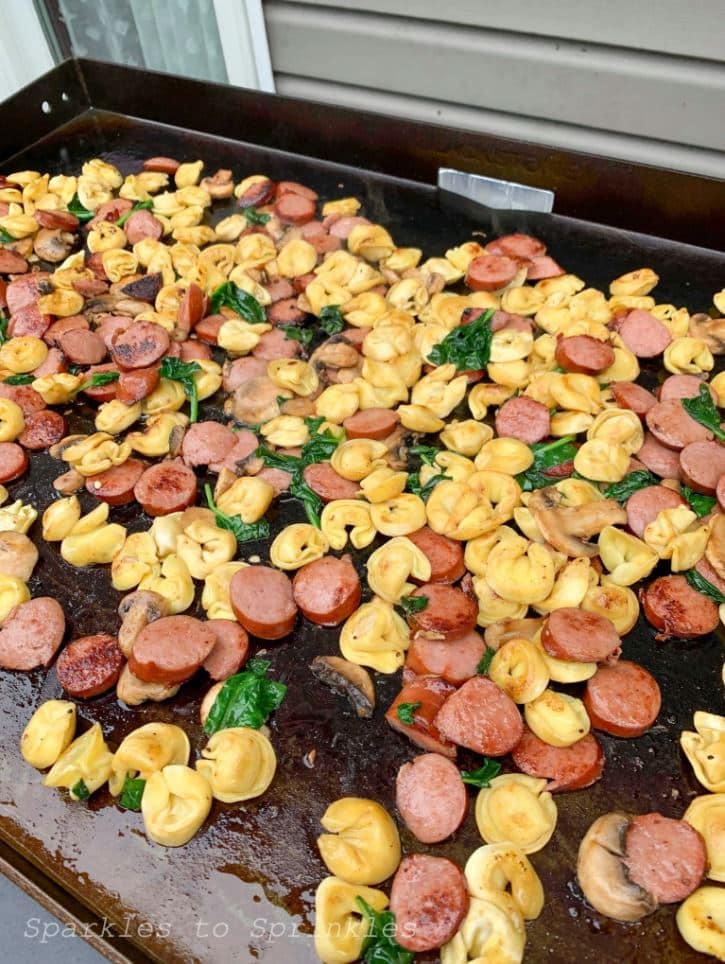 "Loaded with tender steak, vegetables, flavors, and some heat! This is the perfect complete meal to make outside this Summer on your Blackstone griddle!"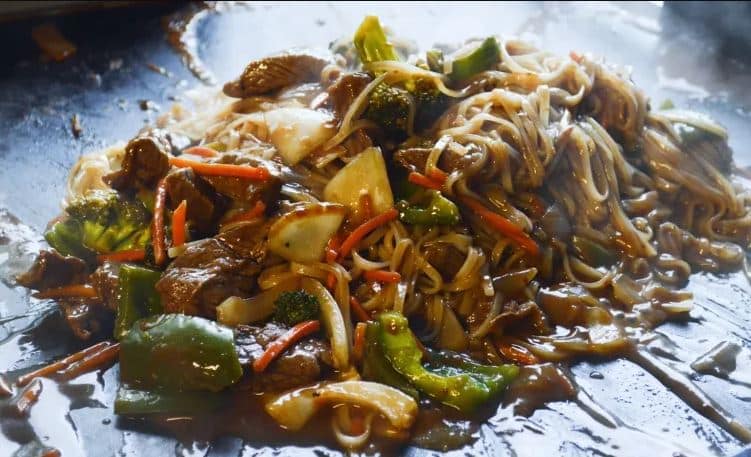 "These breakfast sandwiches are loaded with your favorite breakfast items right between two fluffy pancakes."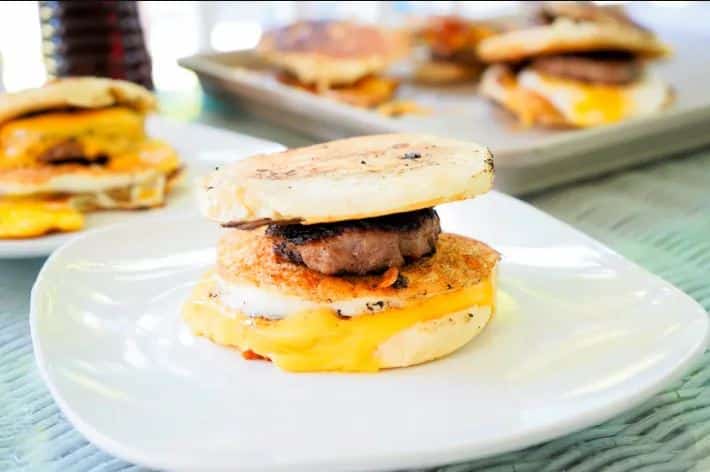 Other Blackstone Griddle Recipes
The first recipe we made on our Blackstone Griddle was Blackstone Quesadillas. Try them for an easy and delicious griddle success story!