Simple Directions
Using the instant pot to cook sweet potatoes has been a game changer for me! They always turn out soft and delicious. Such an easy and healthy side dish. Wash the sweet potatoes and put them in the instant pot on a rack with about an inch of water in the bottom. Set for manual 25 minutes and get ready for pure goodness. Enjoy!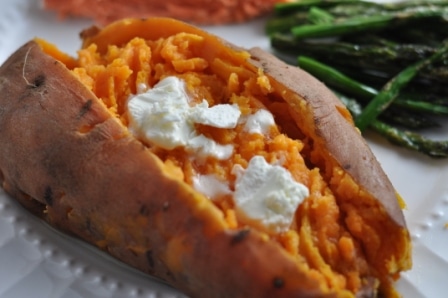 Print Recipe
Instant Pot Sweet Potatoes
Ingredients
4 fresh medium sized Sweet Potatoes
Butter (Optional)
Cinnamon (Optional)
Instructions
1
Wash sweet potatoes by rubbing under cool running water in the sink. I like to scrub them lightly with a vegetable brush.
2
Place rack in bottom of the instant pot. I use the one that came with mine that has handles to lift the rack out with.
3
Cover bottom of pan with water until just over the rack - about an inch of water.
4
Place sweet potatoes in pot on top of rack.
5
Put instant pot cover (with sealing ring in place) on top and twist to lock.
6
Place vent on top in sealed position.
7
Set instant pot to manual for 25 minutes.
8
After the timer beeps that the cooking is finished you can let the pressure naturally release or do a quick release. I have had good results with both methods.
9
Remove the top and lift sweet potatoes out with tongs or a slotted spoon. They should be extremely soft and yummy.
10
Serve with butter and/or cinnamon if you like. I think they are delicious plain since they are so sweet and soft. Enjoy!
We are a participant in the Amazon Services LLC Associates Program, an affiliate advertising program designed to provide a means for us to earn fees by linking to Amazon.com and affiliated sites.